Small house? No to many different finishing
There are few rules when you furnish a small house. The base for not making our home seem even smaller is to choose the same finishes and colors regardless of the room. Every change, cut and discontinuity reduces the dimension perceptively. Because it is not a question of actual and real dimensions, but of perception.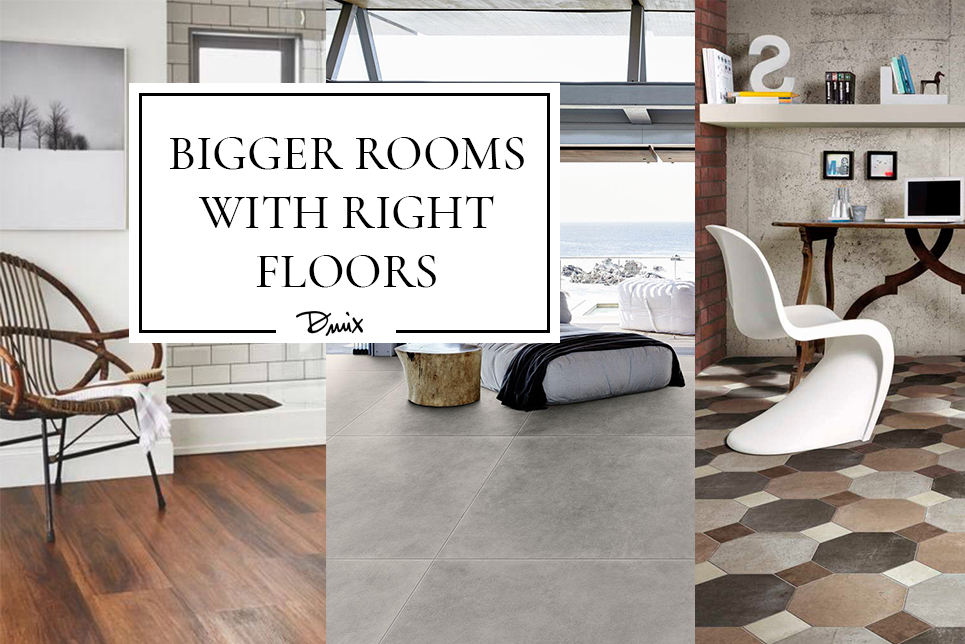 How do we perceive spaces?
Big and small are not absolute.
An elephant is bigger than a mouse, but smaller than a whale, right?
Here then we try to maximize the potential of what we have and not to underestimate our home. This is true even if we are undecided and we like both tiles and parquet, both white and color, and … you know what I mean. You have to make choices and bring them as a common thread of the style of the house.
Floors focus: how to use flooring in a small house
If you can change colors and patterns on the wall to better characterize the rooms of a small apartment, the real firm point must be the floors. The continuity of the covering is what magnifies, perceptively, space. And you I can not hear the term "break". E.g. "for the bathroom… let's do it differently that breaks". NO! There is nothing to break, especially if you are not experts, you can only create messes. Simplicity always wins.
Simplicity equal harmony equal long-term choices.
And I spend two words on the long-term expression. Unless you are super super rich and spend money like water, you do not change coating on the ground every year, it is something almost eternal, as long as it lasts at least. For this reason, a careful choice today does not make us regret tomorrow. Keep an eye on it!
Wood
Evergreen, always trendy. The wide planks, at least 15-20 cm, are very present-day and the longer they are, the more they optically enlarge the room.
Light colors are the most versatile, they can be easily combined and are the right choice for those who do not yet have clear ideas about the furniture they'll choose.
Dark tones give more character to the environment and can be chosen to contrast with very light, pale walls. The volume of the room is defined with more force, but my practical vein leads me to write that also require more maintenance and cleaning. Every imperfection does not escape!
Wood flooring (parquet)
The warmth of wood under the feet certainly has its charm, but we must pay attention to its characteristics, especially if it is the only coating for all rooms. It is necessary to distinguish between solid and prefinished hardwood floors.
Solid wood has the quality of the raw material, but the flaw in scarce performance in humid environments.
Prefinished hardwood flooring is more stable and more used. In general, wood is sensitive to moisture, especially to water stagnation. Therefore a treatment would be indicated in sensitive areas. A glazing agent, for example, which makes it safer and easier to clean, without losing the taste of natural wood.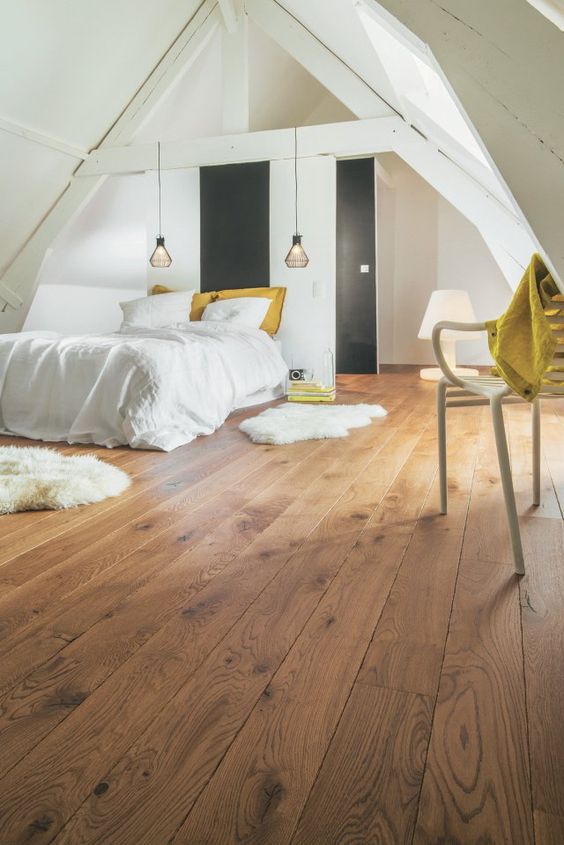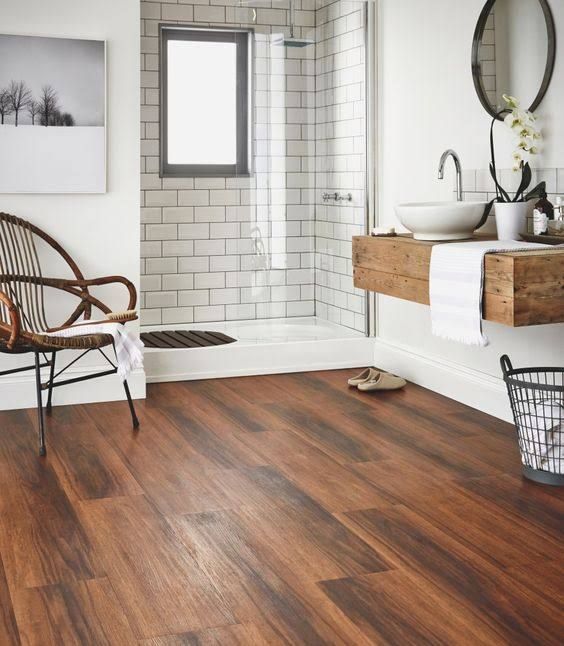 Stoneware
And for those who love wood essence, but don't want problems in damp environments, the wood-effect stoneware is the right choice. It is suitable for both the living area and the service areas such as bathrooms and kitchens.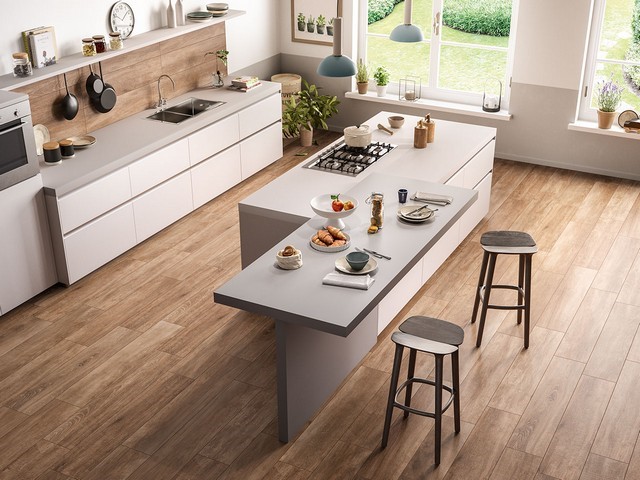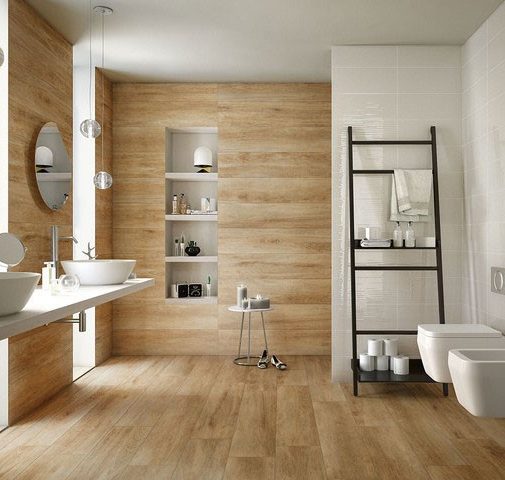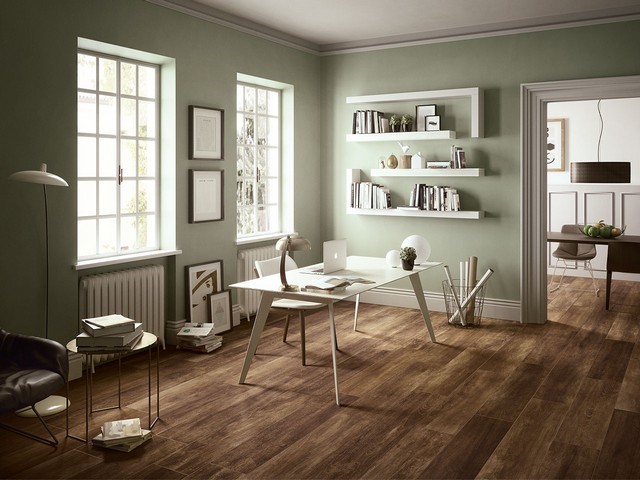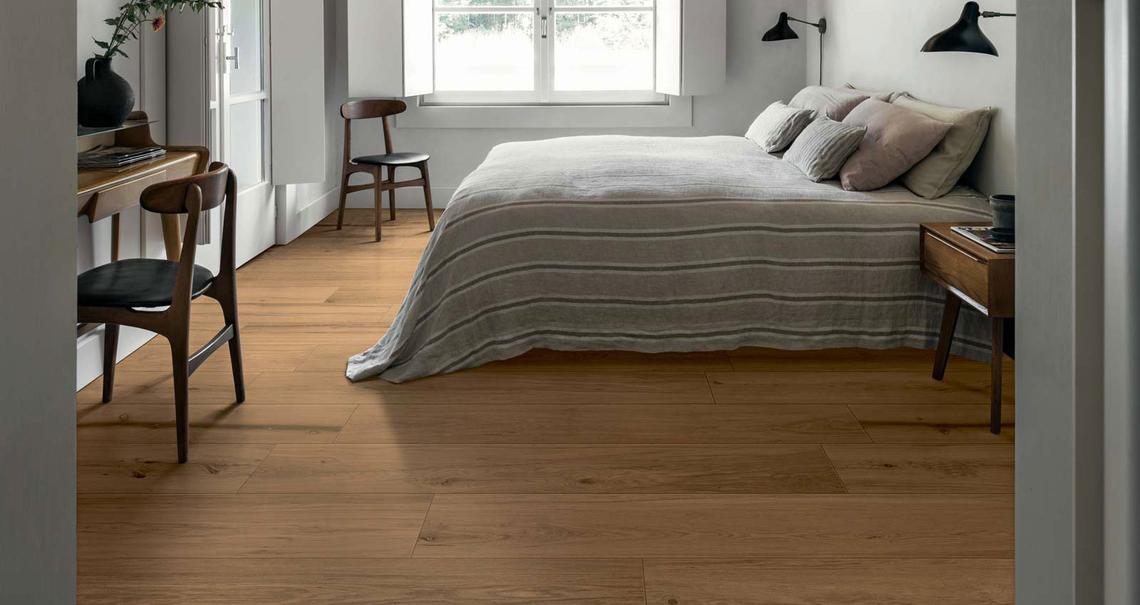 Laminate flooring
Another alternative is laminate, durable, easy to clean.
Values compared to stoneware? It has no grout lines, is affordable and pretty easy to install.
Flaws? The installation requires attention, in fact, the material must become familiar with the environment before being laid because it is sensitive to hygrothermal variations.
What does this complicated word mean? That our plates will shrink or swell depending on the climatic conditions at home, therefore also hot-cold variations. The problem is that if you do not consider this aspect at the edges can appear spaces that when just laid the floor could not be seen.
Cement
Ideal for a small house. A perfect choice of industrial-chic design, but not only. Hypermodern, but can be combined with a minimal decor, rather than hyper-colored and eccentric or as I wrote before industrial style furniture. Cement or concrete effect is suitable for any environment and character in rooms where you do not expect it, the bathroom and the kitchen for example.
Resin
Incredible material for both mechanical and aesthetic properties. With the resin, you can get many effects and that of brushed concrete is one of the most trendy in recent years.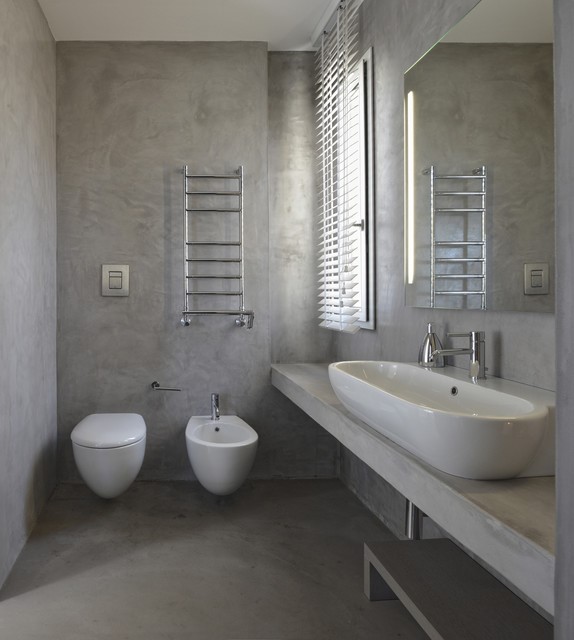 Stoneware
The concrete effect can also be obtained with stoneware, which is certainly a very versatile material, but keep an eye on grout lines. It's a matter of taste, I prefer the "plain" effect, without interruptions, but there are beautiful examples of stoneware slabs that perfectly match the style of the environment.



Tiles
I do not love them, but if I had to recommend a choice I would focus on a super-large square cut, like maxi tiles. Or something eccentric and unexpected, taking up past traditions. An example are the hexagonal tiles, which, we can say, are either love or hate, there are no middle ways. I personally love them, especially on the wall, but this is another chapter ;P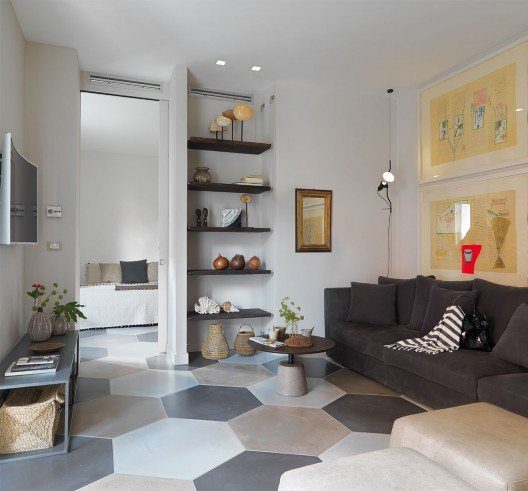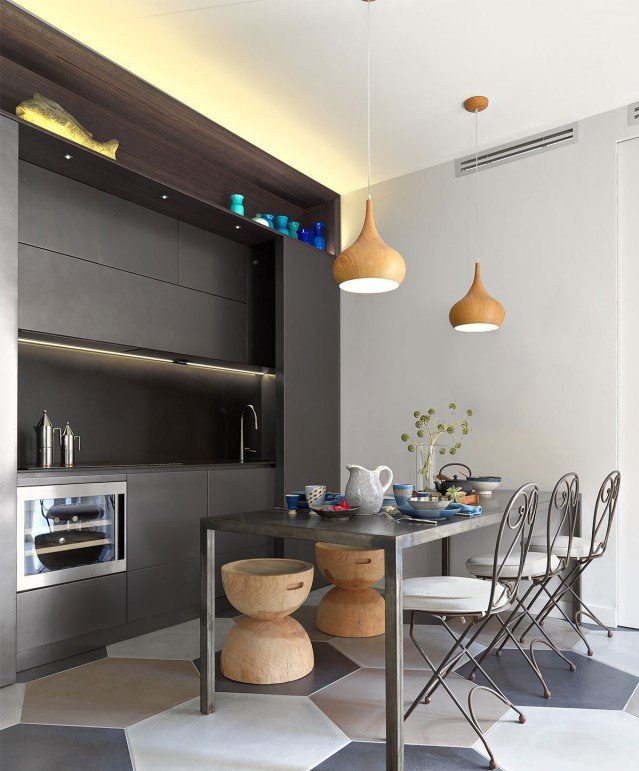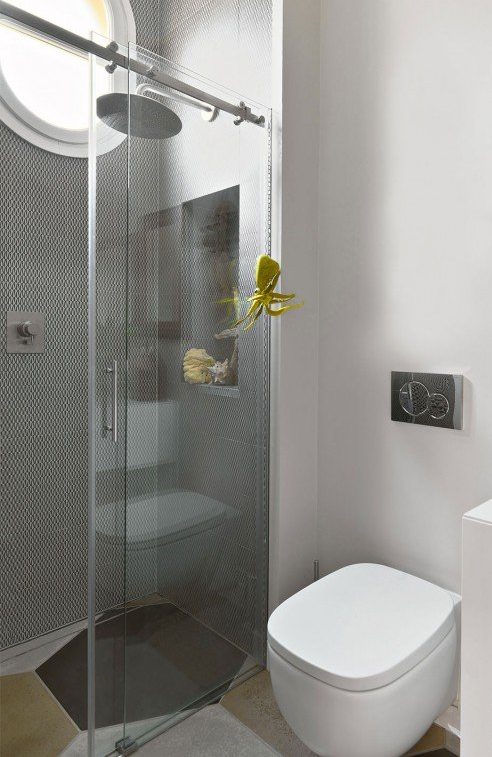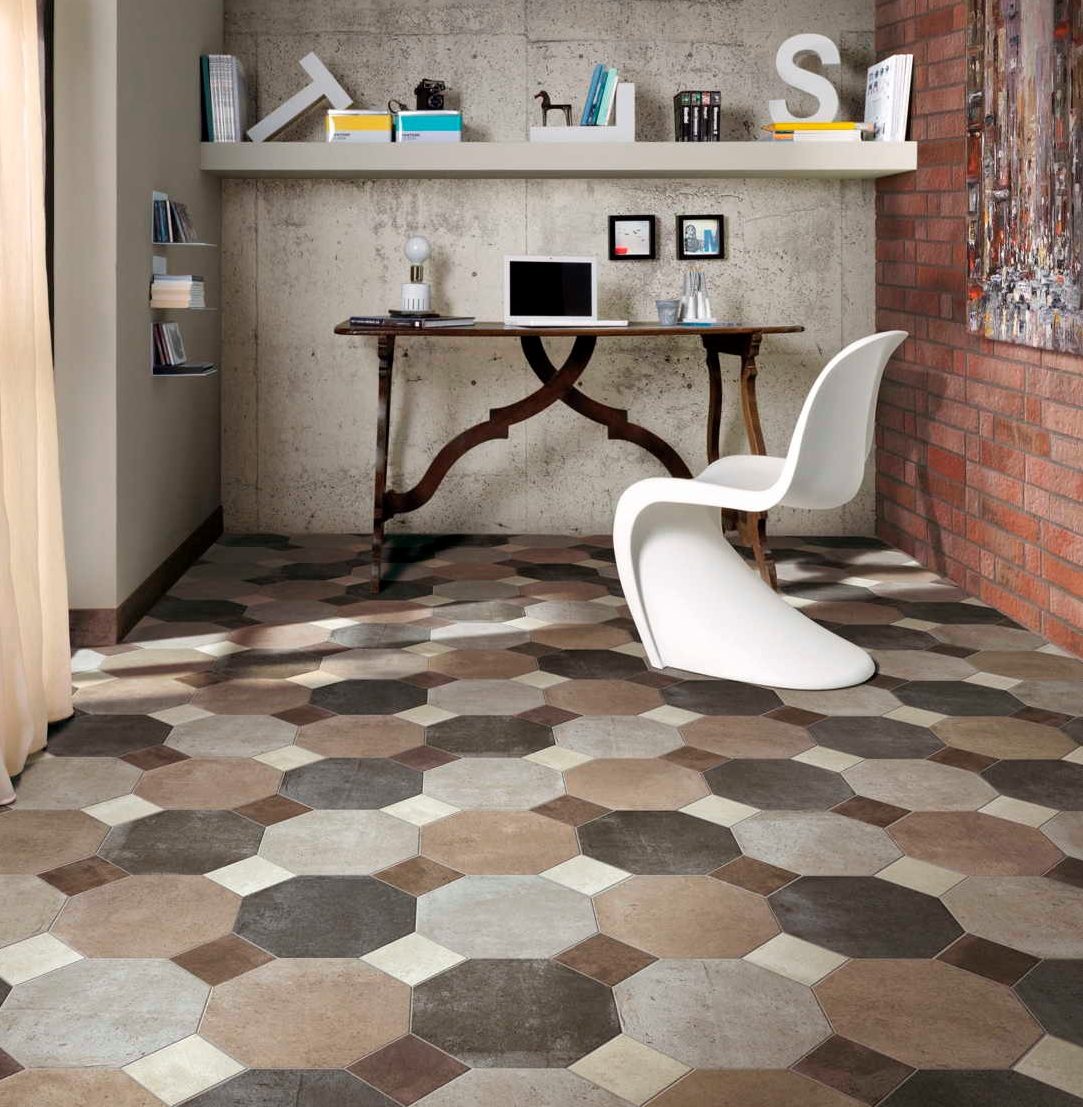 Earthenware
Unless we are in the countryside, no comment!
Marble
It gives a luxurious touch to the home. In particular, if it is light colored, maybe white with the typical dark gray veins, like Carrara marble to be clear. Marble gives an incredible luminosity to the rooms. Do not underestimate the aspect that fits perfectly with different style choices of furniture. From hyper-modern to classic to an eclectic style, where different elements are mixed together. In this last case, in particular, light marble is a neutral element that binds, without overlooking the decisive character of the design of the house and of the furniture.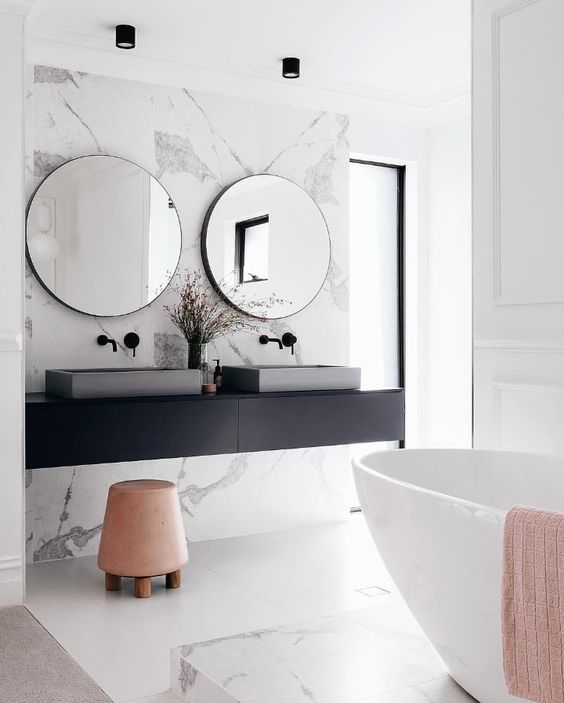 There are sophisticated and colorful variants, something unusual and innovative made with a traditional material.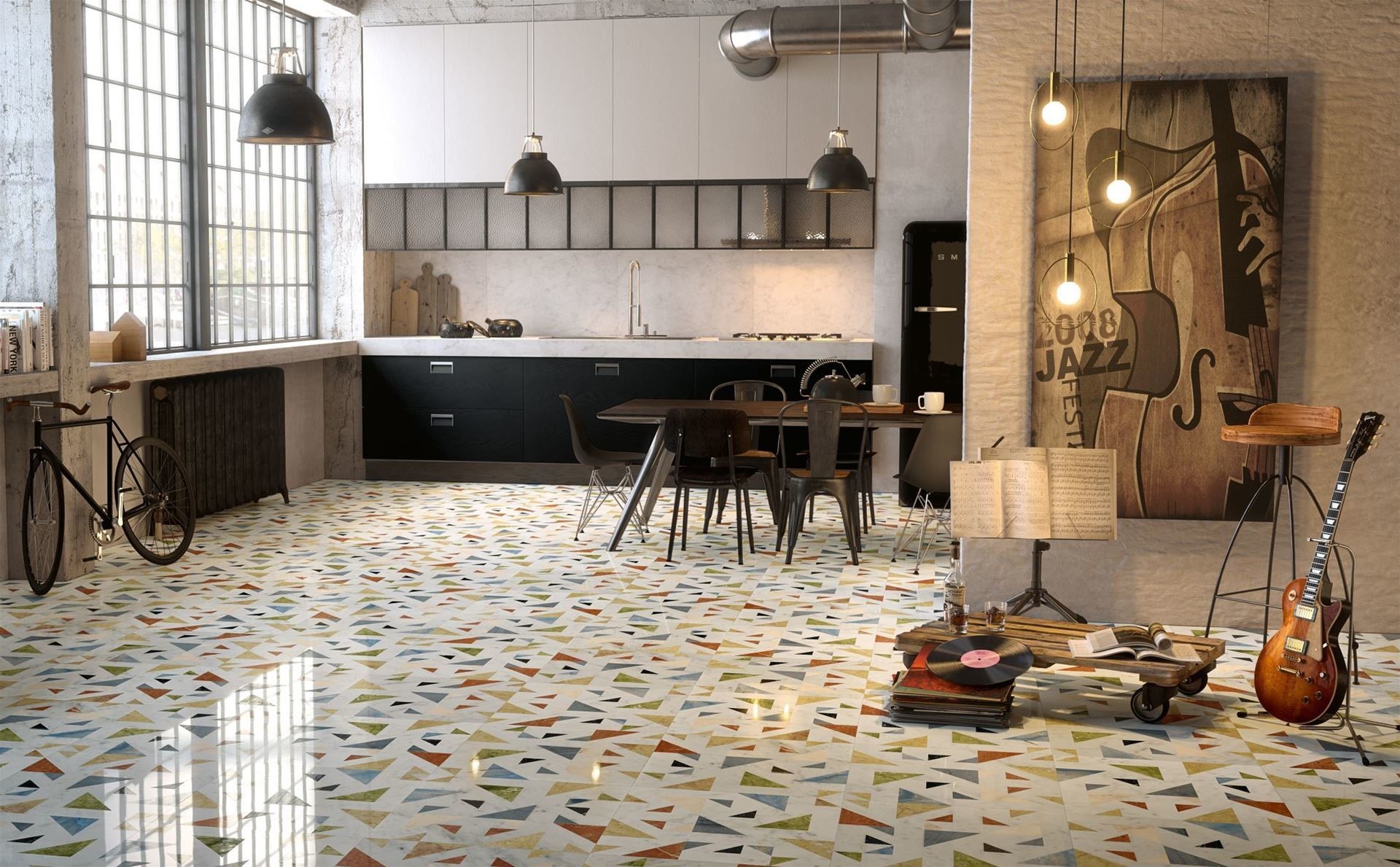 Stoneware
As always, stoneware is an excellent alternative and the marble effect is wonderful. The value always is the price, which makes it affordable for all budgets.